SPARK Family
Online Sunday School
Each weekend we will post Sunday School for kids and youth. Familiar teachers and their families will share this week's Bible story with you in a variety of fun ways. Plus additional videos, music, coloring pages, and more will be posted. We hope you enjoy Sunday School at home with your family.
If you family would like to take part in teaching a lesson one week, please let Erica know.
Additional Resources
Anxiety & Kids
Family Activities
---
June & July Resources
Tip of the Month:
Hooray! You made it through another school year! And what a school year it has turned in to! We know parenting can be stressful and anxiety-inducing. This month, here's our tip for you. Take a deep breath. And another. Know that you are loved. We're with you and we're for you. You're a great parent.
---
What is Going This Week in Sunday School?
3 Years – 5th Grade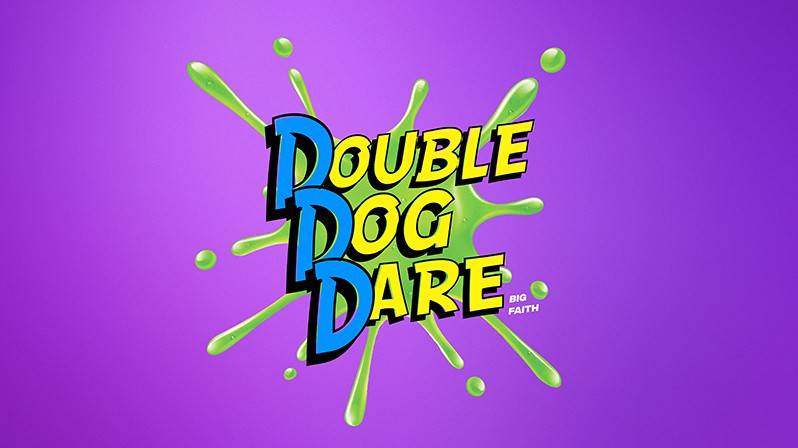 Double Dog Dare: A 4-WEEK SERIES ON NOAH, BABEL, ABRAHAM, LOT
SERIES OVERVIEW:
"I double dog dare you!" Those five words can either make us really nervous or make us really brave. In this series, we're not talking about the kind of dares that challenge you to drink a liquefied Happy Meal or lick a frozen telephone pole. We're talking about a better kind of dare — the kind of dare God gives us when He calls us to do something big and bold in His name. In this 4-week series from the book of Genesis, kids will hear the stories of people who responded to God's call with either fear or courage. They'll be challenged to obey God even when others aren't, to obey God by putting Him first, to obey God even when they don't understand, and to obey God by turning away from sin.
DOWNLOAD THIS MONTH'S ELEMENTARY PARENT GUIDE
DOWNLOAD THIS MONTH'S PRESCHOOL PARENT GUIDE
---
Resources for Families with Babies and Toddlers
---
Music for Your Family
---
Reading the Bible with Your Kids
Each fall we gift Bibles to our third grade children. Reading the Bible with your child, develops faith bonding opportunities for the entire family. But where do you start? Read through some of these resources to help you get started building a firm foundation of scripture.
---
Kids in Worship
Children in elementary, middle, and high school attend worship on the first Sundays of each month and for some time each summer. This allows them to learn about worship. To make children's time in worship more meaningful. Check out these strategies.
---