SPARK Family
In Person Sunday School
Sunday School is in person each week at 9:00am. We are currently following Covid-19 best practices including mask wearing for children over 2 years and social distancing. At this time we do have capacity limits to ensure distancing and an appropriate child to teacher ratio. We will be spending much, if not all Sunday School outside! Sunday School check in is at the rear doors. Children will be masked when they are indoors and with a parent or guardian's permission, may unmask when they are outside. All volunteers working with children (including those who are vaccinated) will remain masked.
Sign Up to Help with Sunday School
We're looking for teenage and adult volunteers to share God's love with our awesome kids during worship services at 9am each Sunday. Interested? Use this SignUp Genius Link to volunteer – we'd love to have your help on one Sunday or each month. If you're a new volunteer, we'll also ask that you complete Safe Sanctuaries paperwork. If you have questions, email Erica.
---
This Week in Sunday School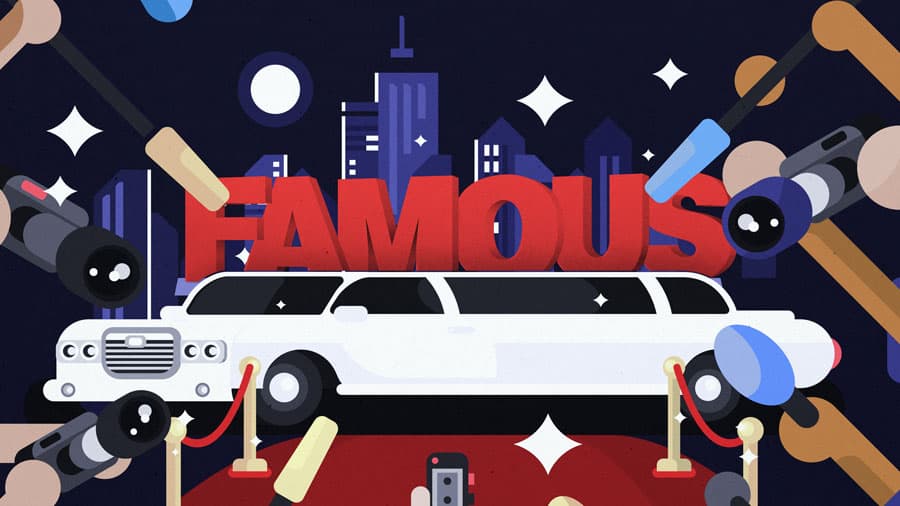 A 5-WEEK SERIES FROM THE OLD TESTAMENT ON DAVID & HIS FAMILY
SERIES OVERVIEW:
Lots of kids dream about becoming famous . . . and why shouldn't they? It sounds awesome to have fans who celebrate your wins with you! On the flip side, it would be pretty tough to have people always watching, even when you're not having the best day. In Famous, we are going to talk about a family in the Bible who lived in such a spotlight. Through their stories, kids will learn that no matter our celebrity status, we can make things right, God gives us friends, we can ask for God's guidance, we can give God what we have. Fame and fans may come and go, but you don't need to be liked by everyone when you're loved by God!
DOWNLOAD THE PRESCHOOL PARENT GUIDE
DOWNLOAD THE ELEMENTARY PARENT GUIDE
---
Some of our Favorite Story Books
God's Dream and other children's books authored by Archbishop Desmond Tutu
May God Bless You And Keep You, Maybe God is Like That Too, and other books and Bibles published by Spark House and Beaming Books
Children's Books by Matthew Paul Turner
Who Counts? and other books by Amy Jill-Levine
The Action Bible & The Action Storybook Bible
My First Hands On Bible for Preschool
---
Family Resources
Anxiety & Kids
Family Activities
Tip of the Month:
We believe that you are amazing and more than qualified to parent the kids that you are raising. That being said, even the greatest superheroes accomplish more when they are working with a team. We too often associate asking for help with weakness, when in reality, asking for help makes you (and everyone around you) better!
Resources:
Hi. You are an incredible human who deserves to feel inspired, energized, and ready to take on the day today. If you have 3 minutes to spare, we think THIS VIDEO can help you feel a little bit closer to your maximum awesomeness.
---
Music for Your Family
---
Reading the Bible with Your Kids
Each fall we gift Bibles to our third grade children. Reading the Bible with your child, develops faith bonding opportunities for the entire family. But where do you start? Read through some of these resources to help you get started building a firm foundation of scripture.
---
Resources for Families with Babies and Toddlers
---
Kids in Worship
Whether we are worshiping at home or at church, or anywhere along our way, it can be challenging with young kids to keep them engaged. To make children's time in worship more meaningful check out these strategies. You may find them helpful too!
---