SPARK Family
Online Sunday School
Each weekend we will post Sunday School for kids on Facebook. It will go live Sundays at 9:30. Familiar teachers and their families will share this week's Bible story with you in a variety of fun ways. We hope you enjoy Sunday School at home with your family.
This Week in Sunday School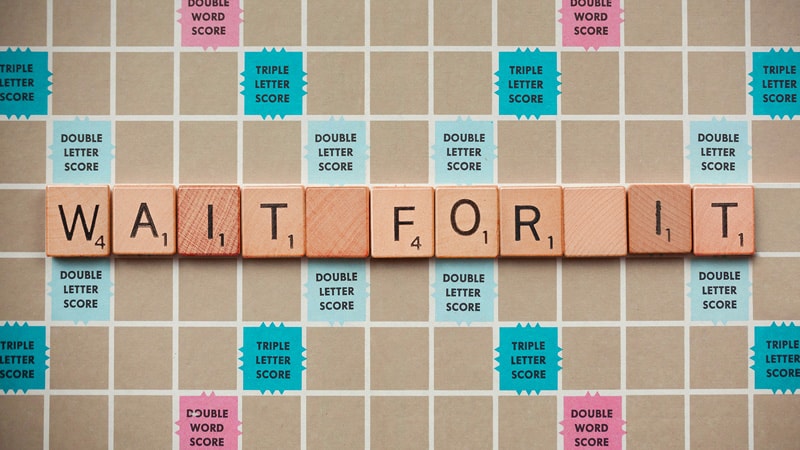 WAIT FOR IT: A SERIES ON ADVENT & CHRISTMAS
SERIES OVERVIEW: Who doesn't love a board game? Waiting for the the game to unfold is a part of the fun, but it can be frustrating if kids don't know why they are playing or what they need to be a part of it. In, Wait For It, kids will learn how to watch for and put their hope in Jesus. Everyone will meet John, Mary, Simeon and Anna— people who waited for a Savior to change their lives. Kids will learn that everyone needs a Savior, that the Savior will change everything, that God will do impossible things, and that Jesus is the one they've been waiting for!
DOWNLOAD THE PRESCHOOL PARENT GUIDE
DOWNLOAD THE ELEMENTARY PARENT GUIDE
---
Advent Resources
---
Some of our Favorite Story Books
God's Dream and other children's books authored by Archbishop Desmond Tutu
May God Bless You And Keep You, Maybe God is Like That Too, and other books and Bibles published by Spark House and Beaming Books
Children's Books by Matthew Paul Turner
Who Counts? and other books by Amy Jill-Levine
The Action Bible & The Action Storybook Bible
My First Hands On Bible for Preschool
---
On Going Resources During Covid-19 Restrictions
Anxiety & Kids
Family Activities
---
Tip of the Month:
Think about someone who shaped your future because of their influence during your childhood years. Someone who made you who you are today. Seriously, do it. Right now. Got a name? Great. Now consider this. In a few years, what will your kid say you've instilled in them? And what voices (besides yours) are helping to shape them? If you're not sure, don't let this week go by without recruiting another trusted adult to help you influence your kid.
Resources:
Let's be completely honest for a sec . . . how many times have you dismissed your kid's question, idea, or remark? All parents have done it because, let's face it, some of them seem dumb! Take a second to check out this RADICAL IDEA of creative collaboration between adults and kids presented by a 17-year-old. It will remind you to recognize and validate your kid's voice. . . no matter how young they are!
---
Music for Your Family
---
Reading the Bible with Your Kids
Each fall we gift Bibles to our third grade children. Reading the Bible with your child, develops faith bonding opportunities for the entire family. But where do you start? Read through some of these resources to help you get started building a firm foundation of scripture.
---
Resources for Families with Babies and Toddlers
---
Kids in Worship
We may not be worshiping in the sanctuary these days but these tools can equip your kids for worshiping at home as well. By practicing worshiping at home, when we return to worship in person, they will feel ready. To make children's time in worship more meaningful Check out these strategies.
---