SPARK Family
Each weekend we will post Sunday School for kids and youth right here! Familiar teachers and their families will share this week's Bible story with you in a variety of fun ways. Plus additional videos, music, coloring pages, and more will be posted. We hope you enjoy Sunday School at home with your family.
If you family would like to take part in teaching a lesson one week, please let Erica know.
Coronavirus Resources
Explaining What's Going on to Kids
Anxiety & Kids
Online Activities
You may be spending all day with your kids, including every meal. So what do you talk about at dinner? Use these conversation cards to talk about God and your faith.
More Kids Resources
---
April & May Resources
Tip of the Month:
Since this month is Easter month, look for opportunities each week to dive into the story of Easter with your kids and remind them what Easter is all about. You can do weekly family devotionals with your kids or look for daily opportunities to talk to them about the Easter story this month. When you lead family devotions, don't worry about having all the answers or knowing the Bible like a Bible scholar. If your kids ask a question and you don't know the answer, it's ok to tell them you don't know and try to find the answer together. When you look up Bible passages, you can let them read the Scripture. You can also ask them to pray or share things you can pray for.
---
What is Going This Week in Sunday School?
3 Years – 5th Grade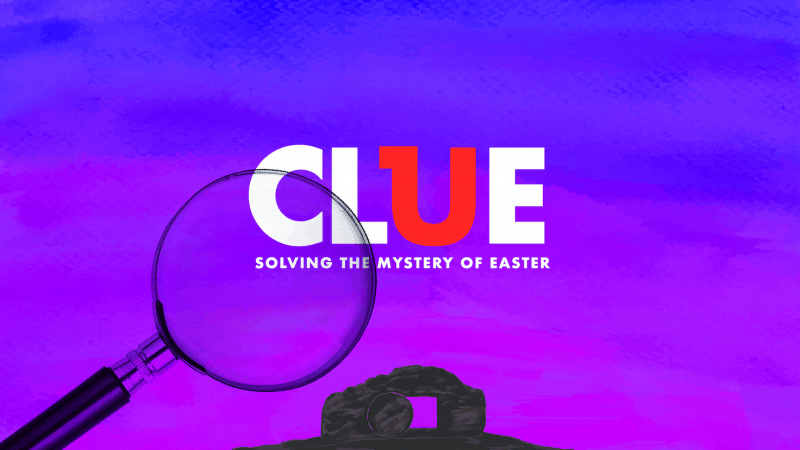 CLUE: A 6-WEEK SERIES ON THE EASTER STORY
SERIES OVERVIEW: When we think of Easter, we may think of dying eggs, egg hunts, the Easter bunny, and dressing up in your Sunday best on Easter Sunday. But there's so much more to Easter than that. What really happened to Jesus over 2,000 years ago, and how does it affect us today? In this series, kids will become detectives to look for clues and discover the true meaning of Easter. Kids will learn about Jesus entering Jerusalem on a donkey, Jesus celebrating a special meal with His disciples, the crucifixion and resurrection, and Jesus ascending to heaven and giving His followers a special mission.
For Palm Sunday we will start with a video scavenger hunt. Each video will have a scripture reading, scavenger hunt challenge, and family talking guide.
DOWNLOAD THIS MONTH'S ELEMENTARY PARENT GUIDE
DOWNLOAD THIS MONTH'S PRESCHOOL PARENT GUIDE
---
Resources for Families with Babies and Toddlers
---
Music for Your Family
---
Kids in Worship
Children in elementary, middle, and high school attend worship on the first Sundays of each month and for some time each summer. This allows them to learn about worship. To make children's time in worship more meaningful. Check out these strategies.
---
Reading the Bible with Your Kids
Each fall we gift Bibles to our third grade children. Reading the Bible with your child, develops faith bonding opportunities for the entire family. But where do you start? Read through some of these resources to help you get started building a firm foundation of scripture.
---